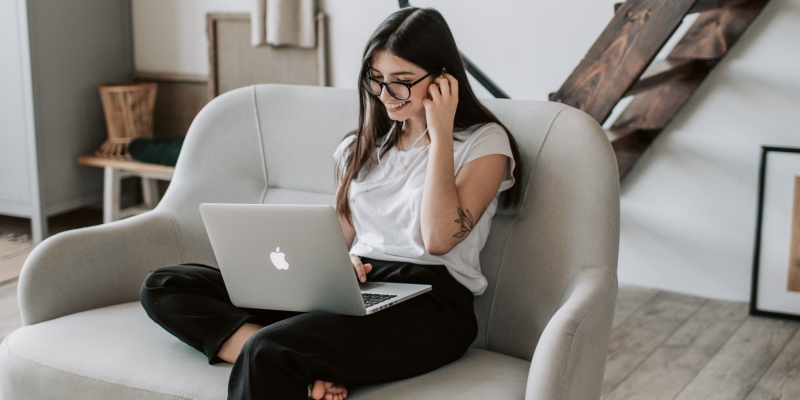 2020 was a challenging year that had most people turning to virtual spaces for connection and comfort. Video-talking platforms, social media live communication, and social media streaming – we grasped for distractions and interaction through our devices.
By the time June 2020 came around, the online world had baked so much banana bread and done so many TikTok challenges that all we wanted was to spend some time with our friends and family who we couldn't see in person.
As a result, group watching platforms like NetflixParty and StreamParty have been in great demand. But, will this trend stick around after the pandemic?
Social Viewing Platforms In The Time Of Coronavirus
Required to social distance and stay home, our favorite social activities were no longer available to us. No going to social gatherings, no dinners at restaurants, and no movie nights. People had to find creative ways to stay occupied and connected.
While bingeing a couple of series on your own certainly occupies your time, sometimes doing it on your own just didn't have the same kick as enjoying all the drama with somebody else. And that's where the potential of social viewing or group watching platforms came in to save the day.
In January 2020, Variety rated that consumers' video streaming spending would jump by 29% in 2020. This was before the global rise of the Coronavirus pandemic. By March 2020, the time spent on video streaming had increased by 7.5% to over 40% in different countries.
But, users did not just want to stream their favorite stuff, they also wanted to get back some of their quality time with friends and family.
So, it was no surprise when Twitter shared this stat, "The terms 'Watch party" and 'Netflix party' have risen over 500% on Twitter in Canada." Group watching spaces, like StreamParty, allowed viewers to stream content from different platforms with their friends and family, giving them access to their community when they needed it most. It's no wonder platforms like these have grown so much.
Will There Be Demand Post-COVID-19?
It may seem a little like an unsustainable fad, set to end when COVID-19 comes to an end… But, we wouldn't write group-watching off so quickly.
Think about all the social platforms we already used pre-COVID and how important they have become in our day-to-day. Video calls, video conferences, social media, tons of platforms we've used to connect with people all over the world. The pandemic may have increased the demand for some of these platforms but many people were already using them.
It's the same with group-watching sites. It's no new idea (Facebook launched their version of the feature in 2018) but now that people are more aware of its value, it may also become a permanent part of our lifestyle.
Plus, living within the pandemic is changing people's social behaviors, which may mean that more people will even opt to have online screenings instead of physical ones in the future.
There are so many instances in which online group watching may suit people more than in-person visits. Think about long-distance relationships, people who get overwhelmed in crowded places like cinemas, people with disabilities, and even your average movie genre lovers.
So many people can benefit from streaming movies or series virtually instead of having to physically go somewhere. It eliminates all types of barriers while bringing people together.
Beyond how we imagine group watching now, virtual reality and augmented reality can change streaming entirely. Imagine meeting your friends in a virtual reality world and experiencing the series together – all from the comfort of your couch. So, as it stands, the possibilities for group watching after COVID-19 are endless.
How To Make The Most Of Your Virtual Movie Nights
So far, this article's been a lot of chat about how group streaming platforms gained popularity and whether that popularity will last. Now, let's see how you can use StreamParty to improve your time spent indoors right now.
How To Create A StreamParty Account
Go to the StreamParty Website and select 'Register'.
Download StreamParty's browser extension, available for Google Chrome and Mozilla Firefox for macOS or Windows.
To open the extension, click 'Create StreamParty.'
How To Create A Group Streaming Party
Log in to your account or register using the steps above.
Choose the content source you want to stream from. Ie: Netflix.
Play any show in the window that pops up on the left side of your screen.
Make your party private (only invited friends can join) or public (anyone can join).
Choose a Party name and a starting time.
You'll get a link to share with the friends you want to invite.
How To Join A StreamParty
Click on the invite link.
Select 'Join Party' and the platform will automatically load your flick for you.
Once everybody has joined, the video will stay in sync and leave nobody behind.
Bonus features
You and your mates can use live chats or in-app video calls to discuss what you're watching. #FilmCriticsWorldwide. You can comment live using the extension, and the chat room will pause your movie if you want to see each other's faces mid-movie.
The scheduling function means nobody can make excuses for not pitching. You can decide what you want to stream, set the time, and share your link in advance.
If you miss being out in public and meeting new people, you can join public screenings.
There are additional features available within the range of pricing plans. The Free plan allows you to have unrestricted public parties, video calls in private sessions, and up to 4 hours of hosted private parties with up to 3 people. You can also upgrade to Premium and BusinessLite, or top-up a free plan to get some of the superior features.
In A Nutshell
Many co-watching platforms have emerged in 2020. From Instagram Co-watching to Twitter's version of the feature, digital businesses took note of the need to link up. So, this area of streaming will surely continue to develop.
Right now, 2021 requires us to keep our 2020 values. Many still have to stay home and social distance. Frankly, there is no better way to keep sane indoors than to stay in touch with your loved ones and watch a movie together.